Most men don't understand the real reason women do boudoir. I know I didn't until some time after I started photographing it. I used to think that Boudoir was this amazing gift women gave to their significant others. I know now that boudoir photography is actually an amazing gift women give to themselves.
Choosing your Final Artwork
Most women when they decide to do a boudoir session already know that they want to experience what it feels like to be photographed in a tasteful, sensual way. Most women give little thought however to how they want their final artwork to be presented. This is why with every boudoir session I schedule I like to set up a pre consultation where you can check out all of the final art work options in person. This also helps me tremendously because I can customize your session to best suit your final artwork. For example, I photograph sessions much differently for those that want wall art as opposed to those that want a lay flat album.
Layflat Albums
During Angela's pre consultation she expressed to me that she loved the idea of a layflat album. Angela also knew she wanted a session where her final imagery was nude. Knowing what images she wanted and how she wanted them presented I proposed the idea of starting Angela off clothed and working her way out of those cloths as the session progressed. I love doing this for albums because I think it tells a story throughout the album and makes for a more compelling series.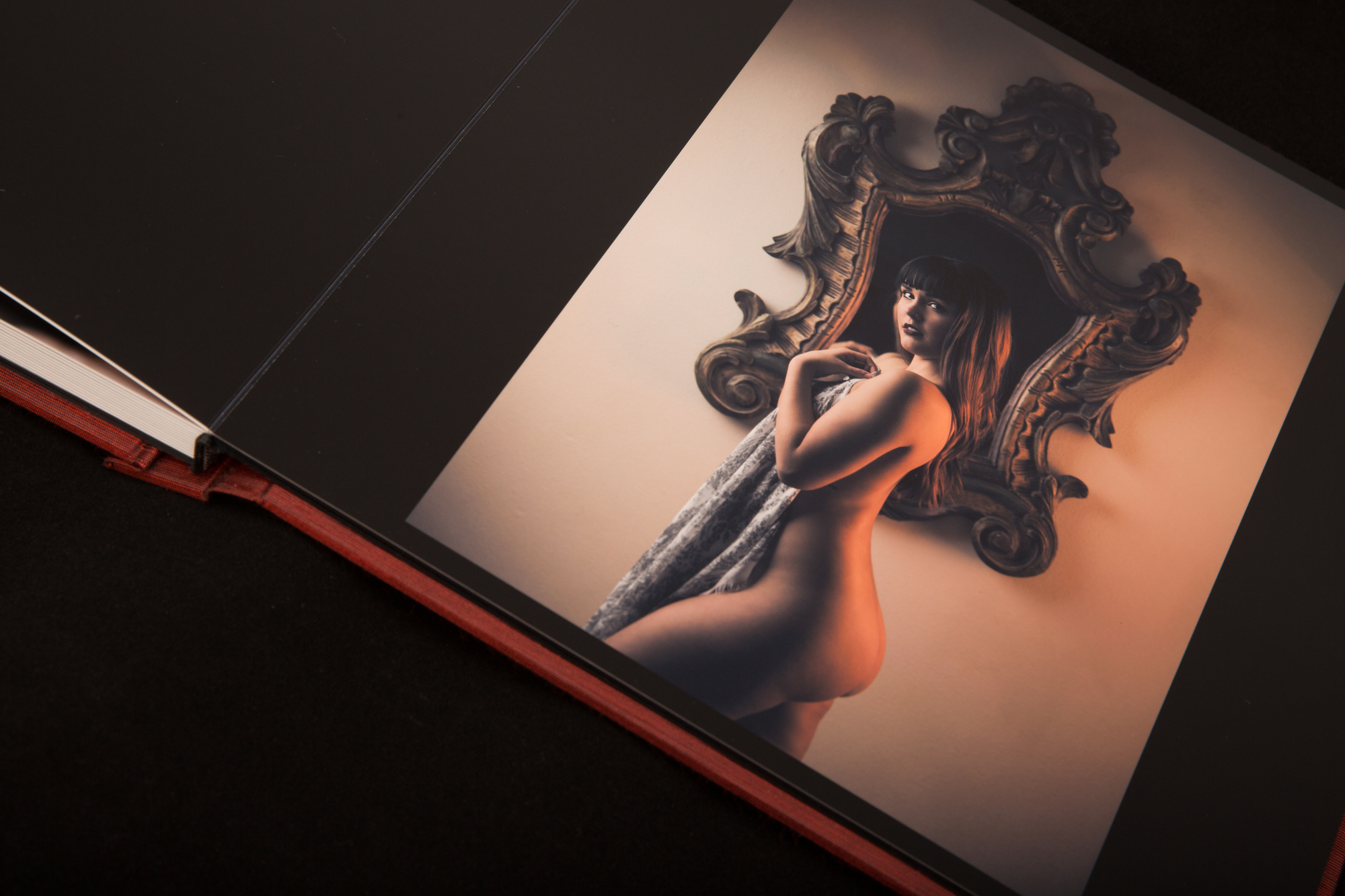 Angela's Reaction
I love watching client's reactions when I give them their albums for the first time. Angela was no exception, and her eyes lit up when she got to flip though her album for the first time. It reminded me that I really need to start taking video of these reveals to show how powerfully impacted one can be when seeing their imagery for the first time. I don't think I'll ever get tired of seeing that initial reaction!